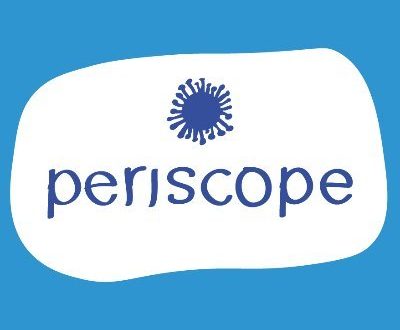 PERISCOPE (Pan-European Response to the ImpactS of COVID-19 and future Pandemics and Epidemics)
PERISCOPE is a Horizon 2020 large-scale research project, that brings HOPE together with 31 other European organisations.
It is formed by a multidisciplinary consortium of experts, including; clinic, epidemiologic, socio-economic, political, statistical and technological experts. The project will then combine theoretical and experimental research to achieve a deeper understanding of the short and long-term impacts of the pandemic, and the measures adopted to contain it. These will allow to propose new measures to prepare Europe for future pandemics.
From 1 November 2020 to 31 October 2023, PERISCOPE will be:
gathering data on the broad impacts of COVID-19 to develop a user-friendly open access COVID-19 Atlas, which will serve as a reference tool for researchers and policymakers;

carrying out innovative statistical analysis on the collected data;

identifying best practices that could be applied at pan-European level for a better containment of the pandemic and its related socio-economic impacts;

developing guidance for policymakers at all levels of government, in order to enhance Europe's preparedness for future similar events and proposed reforms in the multi-level governance of health.
PERISCOPE is coordinated by the University of Pavia (Italy).
HOPE will participate in the dissemination activities, contribute to the analysis of the COVID-19 pandemic effects on health systems, support the creation of a public engagement platform for decision making as well as, help to develop training and education for health workers, patients and health authorities.  
Social media:
@PER1SCOPE_EU (twitter)
@periscope_project (Instagram)
PERISCOPE PROJECT (LinkedIn)