TeNDER – affec
T
ive bas

E

d i

N

tegrate

D

 car

E

 for bette

R

 Quality of Life
In Europe alone, the World Health Organization estimates that more than 10 million people are living with dementia and that by 2030 these numbers will likely double. The prevalence of Parkinson's Disease is also set to rise, according to the European Brain Council, with more than 1.2 million patients currently living in Europe. In addition, many patients are often simultaneously afflicted with cardiovascular diseases, diabetes, and other chronic illnesses.
TeNDER was a multi-sectoral project funded by Horizon 2020, the EU Framework Programme for Research and Innovation from the end of 2019 until mid-2023. TeNDER worked to develop an integrated care model to manage multi-morbidity in patients with neurodegenerative diseases, mainly, Parkinson's, Alzheimer's and other forms of dementia, as well as cardiovascular diseases. In 2022, the project was granted a 6-month extension to complete the third wave of pilots. To protect patients, end-user partners interrupted piloting until it was possible to ensure the full implementation of safety protocols. The pandemic may have slowed the project's piloting down, but it also showed digital assistive technologies' important role in keeping patients safe.
HOPE coordinated WP8, specifically tasks related to communications and collaboration. Together with end-user partners, including hospitals in Germany and Italy, HOPE also supported Work Package 7, which centered on assessing Quality of Life improvements and the implementation of the pilots.
How TeNDER works
TeNDER aimed to help improve the quality of life of patients and those who surround them. TeNDER has performed 5 large-scale pilots in three waves, targeting patients who suffer Alzheimer's, Parkinson's, or cardiovascular diseases with co-morbidities. In each pilot setting (i.e., in-hospital acute care, at home, and in day- and full-time nursing homes), patients were monitored using sensors, cameras that capture movement, affective recognition technology, wristbands that record basic vitals, etc. TeNDER's technical, legal, and ethical experts worked to ensure that all personal data was protected according to the General Data Protection Regulation (GDPR) and that the project's approach complied with all pertinent ethical guidelines.
For more information (no longer updated): https://www.tender-health.eu/
This project concluded on 30 April 2023.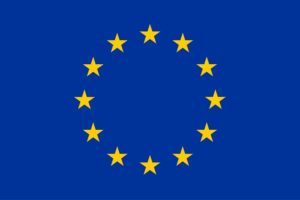 This project has received funding from the European Union's Horizon 2020 research and innovation programme under grant agreement no. 875325.