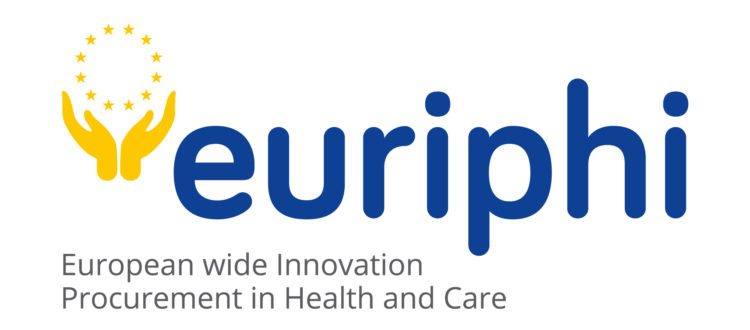 EURIPHI
EURIPHI is a Coordination and Supporting Action falling under the Horizon 2020 funding programme that kicked-off in Brussels on 31 January 2019. The project aim consists in adopting cross-border value-based procurement for innovation and integrated solutions in health and care systems in Europe. The consortium, led by MedTech Europe, gathers 25 organisations, including Public Procurement Organisations covering more than 500 service providers throughout Europe, as well as service providers, research organisations, associations and networks, and private companies.
In the EURIPHI project, partners involved or interested in value-based procurement and PPI (Public Procurement of Innovation)/PCP (Pre-Commercial Procurement) team up around the novel approach of Most Economically Advantageous Tendering Value Based Procurement (MEAT) to achieve the following goals:
establishing a sustainable community of practice using innovative procurement methods and developing legal guidance for efficient cross-border, value-driven procurement with localised decision-making;
adapting existing tools, performing market consultations, and deploying cross-border value-based procurement in the field of rapid diagnostics for infectious diseases, as well as in new models of patient-centred integrated care;
developing a EURIPHI network that includes representatives of health authorities, policymakers, and payers who, in collaboration with other key stakeholders, will further prioritise investments and foster the deployment of value-based PPI/PCP.
HOPE joined the consortium as a partner and its role consists in contributing to the creation of a community of practice; to support actions that enable market readiness for the Europe-wide deployment of cross-border value based PPIs; and, to identify suitable test environment for open-market consultations and learning cases; to raising awareness about the project activities and its results.
For more information, please contact info@euriphi.eu.