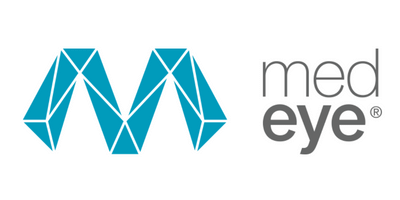 MedEye
Medication errors occur daily and place a major burden on society, often leading to adverse reactions, lengthened hospital stays, increased healthcare costs, and in the most severe cases, increased mortality. Medication errors pose a significant risk to the European population. Research has shown, however, that 50% of these errors can be avoided using an automated check at the patient's bedside.
MedEye is an innovative medication verification suite that scans, detects, and verifies medication at the bedside. It provides nurses and healthcare workers a single place where they can verify all medications – oral solids, injections, compounded and repackaged medication, etc. Administration details are then automatically stored in a patient's medication administration record. It stops medication errors from taking place by verifying prescriptions before medication is administered.
Benefits for hospitals and long-term care facilities include reducing medication errors, establishing a common workflow for all nurses, and creating greater flexibility in logistics, which can help increase efficiency.
MedEye had already been tested and validated in several Dutch hospitals with excellent results. Thanks to the support of Horizon 2020's Fast Track To Innovation Programme, activities were performed to enhance MedEye and facilitate its deployment on a large scale.
Two studies have been performed to establish transnational performance and cost-effectiveness. One in the hospital sector at the Newcastle Upon Tyne Hospitals Foundation Trust in partnership with Durham University. One in a long-term care setting through Pharmaforce.
On 23 June 2020, HOPE and PAQS asbl co-organised a Quality and Safety network webinar on Medication safety system MedEye. A recorded version of the webinar is accessible here.
This piloting project concluded in 2020.