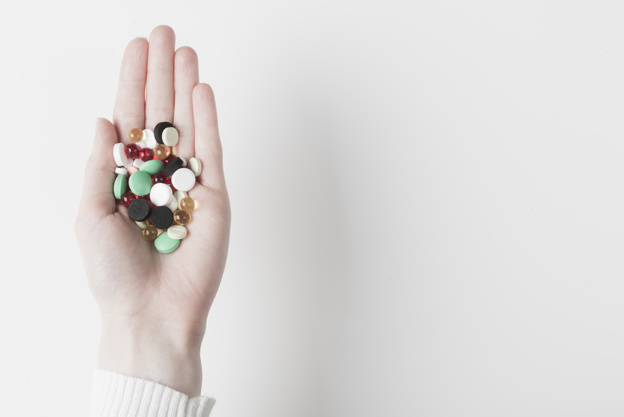 Innovative medicines – expensive medicines
Expensive "innovative" medicinal products pose new challenges to hospital activity, despite the added value of some of these products is not always clear. They influence hospitals financing models and organisation, also potentially leading to treatment rationing, unethical and ineffective from a public health perspective.
HOPE released in January 2017 its position paper "Expensive medicines: Hospitals are concerned", calling for greater attention on the consequences that several "innovative" medicines can bring about in hospital activities. It provides an overview of the current situation at European level – welcoming the 17 June 2016 Council conclusions – and calls for further development of Member States driven voluntary cooperation between relevant authorities and payers. Finally, it gives recommendations on possible actions to take at hospital and healthcare services level to address this issue.
In April 2017, HOPE responded to the OECD Online Consultation on "Sustainable access to innovative therapies" and released its position.
In January 2018, the Expert Panel on Effective Ways of Investing in Health (EPXH) released an opinion on Innovative payment models for high-cost innovative medicines.
In 2018, the independent Expert Panel on effective ways of investing in health adopted two relevant Opinions to which HOPE contributed related to access to healthcare, innovative payment models for high-cost innovative medicines and performance of primary care: the Opinion on innovative payment models for high-cost innovative medicines and the Opinion on benchmarking access to healthcare in the EU.
Euripid
On 10 April 2019, HOPE was invited to the kick-off meeting of the Stakeholder Dialogue Platform of the EURIPID collaboration on Pricing of Medicinal Products in Brussels. EURIPID is a voluntary and strictly non-profit cooperation between mostly European countries on building up and maintaining a database with information on national prices and pricing regulations of medicinal products in a standardised format. It is funded by the European Commission.
Orphan drugs
Orphan medicinal products are intended for the diagnosis, prevention or treatment of life-threatening or very serious conditions that affect no more than 5 in 10,000 people in the European Union.
The 2000 EU Regulation on orphan medicinal products establishes a centralised procedure for the designation of orphan medicinal products and puts in place incentives for their research, development and marketing. Pharmaceutical companies can benefit from incentives such as fee waivers, scientific assistance for marketing authorisation and the possibility of an EU marketing authorisation with a 10-year market exclusivity period.
To date, the European Commission has already authorised 171 orphan medicines for the benefit of patients suffering from rare diseases. The sponsors responsible for these medicines benefit from incentives such as fee waivers for the regulatory procedures and a 10 year market exclusivity.
Equally important, the European Commission has designated 1670 products as orphan medicinal products (this number refers to active orphan designations, not withdrawn or expired). The sponsors developing these products benefit from incentives such as protocol assistance. This assistance should facilitate the development and authorisation of innovative medicines for the benefit of the patients.
An online public consultation on the roadmap on the evaluation of the orphan and paediatric legislation was launched on 11 December 2017 and run until 8 January 2018 and an online public consultation on the evaluation of the orphan and paediatric legislation was launched on 12 October 2018 and run until 11 January  2019.
On 11 August 2020, the European Commission published its evaluation on the legislation for medicines for rare diseases and for children. This is the first comprehensive evaluation of the two regulations since their adoption in 2000 and 2006 respectively. They are evaluated together, given that the majority of rare diseases may appear already in children and many children's diseases are also rare.
On 25 November 2020, the European Commission launched a Roadmap to revise the rules on Medicines for children and rare diseases. EU rules to incentivise the development of medicines for children and for people with rare diseases have been in place for nearly 20 years. This revision addresses shortcomings identified in a recent evaluation, and the objectives are:
HOPE contributed to the consultation and is preparing a position to be released in 2021.
HOPE is a member of the Orphanet International Advisory Board. The body provides recommendations and advises the Orphanet Management Board on the overall strategy of the project. Orphanet is a resource gathering and improving knowledge on rare diseases so as to improve diagnosis, care and treatment. It aims to provide high-quality information on rare diseases, and ensure equal access to knowledge for all stakeholders
Every year, HOPE joins the organisation of the European Conference on Rare Diseases & Orphan Products (ECRD), which is recognised globally as the largest, patient-led rare disease event.
EU Projects
Personalised medicines
In December 2015, the EU Health Ministers published their Council conclusions on personalised medicine for patients. They defined it as: "A medical model using characterisation of individuals' phenotypes and genotypes (e.g. molecular profiling, medical imaging, lifestyle data) for tailoring the right therapeutic strategy for the right person at the right time, and/or to determine the predisposition to disease and/or to deliver timely and targeted prevention."
In 2012, HOPE and PwC released a publication entitled "Personalized Medicine in European Hospitals" which aims to identify key elements in the development of personalised medicine in European hospitals.
HOPE organised several Study Tours addressing personalised medicines such as the Study Tour on The Danish Way in Quality and Health Care in 2018 or the OuluHealth Ecosystem and Oulu University Hospital TestLab  in 2017.
HOPE also regularly contributes to the annual European Alliance for Personalised Medicine Inaugural Congress and keep following this issue closely.
EU Projects
Biosimilars
A biosimilar is a biological medicine highly similar to another already approved biological medicine (the 'reference medicine'). Biosimilars are approved according to the same standards of pharmaceutical quality, safety and efficacy that apply to all biological medicines.
Biological medicines contain active substances from a biological source, such as living cells or organisms (human, animals and microorganisms such as bacteria or yeast) and are often produced by cutting-edge technology. They offer treatment options for patients with chronic and often disabling conditions such as diabetes, autoimmune disease and cancers.
 The EU approved the first biosimilar medicine in 2006.
On 14 September 2018 in Brussels, the European Commission and the European Medicines Agency (EMA), with support from HOPE, organised a multi-stakeholder event on biosimilar medicinal products to promote the exchange of knowledge and best practices in biosimilars use and uptake.
The EU is taking measures to foster the competitiveness of EU producers of generic medicines and biosimilar products. On 14 May 2019, the Council adopted the Regulation (EU) 2019/933 amending Regulation (EC) No 469/2009 concerning the supplementary protection certificate for medicinal products which introduces an exception to the protection granted to an original medicine by a supplementary protection certificate (SPC) for export purposes and/or for stockpiling. Thanks to the exception, EU-based manufacturers of generics and biosimilars will be entitled to manufacture a generic or biosimilar version of an SPC-protected medicine during the term of the SPC either for the purpose of exporting to a non-EU market where protection has expired or never existed or (during the six months before the SPC expires) for the purpose of creating a stock that will be put on the EU market after the SPC has expired.
SPCs are intellectual property rights that extend patent protection (for up to five years) for medicinal products that must undergo lengthy testing and clinical trials before being authorised to be placed on the EU market. The aim of SPCs is to avoid that the term of patent protection would in actuality be curtailed by the period that elapses between the date of filing of the patent application and the date of the authorisation to place the product on the market in the EU.
The final text (voted by the European parliament plenary in April 2019 and formally adopted by the Council in May 2019) has been published in the official journal in June 2019 and is now in force.
EU Projects