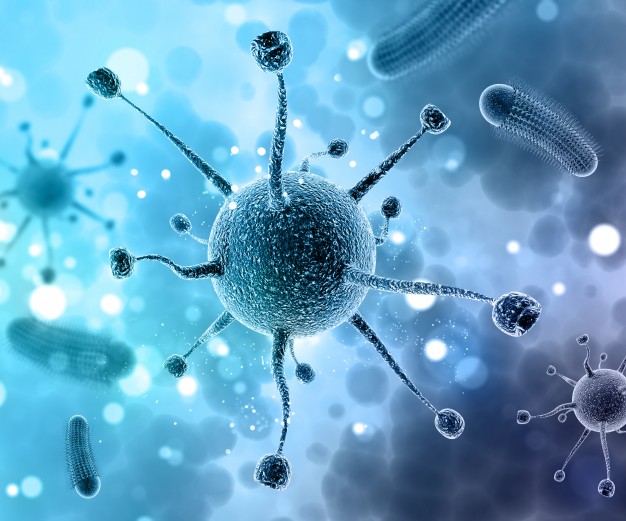 The phenomenon of antimicrobial resistance (AMR) is increasingly threatening patient safety. AMR is the ability of microorganisms to resist antimicrobial treatments, especially antibiotics. AMR is a huge threat to human health globally as it causes failure in the treatment of infectious diseases. For healthcare systems and hospitals, it represents a huge burden leading to treatment failures ultimately causing prolonged hospital stays and a significant number of deaths.
Since 2011, the European Commission coordinated actions on this topic through an Action Plan on AMR, formally closed and evaluated in 2016. HOPE took part to the process of evaluation of the first Action Plan and informed the European Commission ahead of the launch of the One Health Action Plan to support Member States in the fight against Antimicrobial Resistance (AMR) in 2017. In June 2017 the Commission adopted the new EU One Health Action Plan against AMR. It builds on the first Action Plan (2011-2016), its evaluation, to which HOPE took part, the feedback received on a European Commission on AMR and an open public consultation. HOPE took part in the Commission debate with Member States and Stakeholder representatives on the preparation of EU guidelines on prudent use of antimicrobials in human medicine.
HOPE also collaborates with the European Centre for Disease Prevention and Control (ECDC) to review activities carried out and material disseminated as part of the European Antibiotic Awareness Day (EAAD) campaign. Since 2008, the ECDC has been coordinating activities as part of EAAD, which takes place every year around 18 November. The campaign is aimed at raising awareness about the threat to public health of antimicrobial resistance (AMR) and about prudent antibiotic use, key to stopping resistant bacteria developing. As part of 2017 campaign, the ECDC released a new toolkit addressed to professionals in hospitals and healthcare settings, including hospital managers and administrators. Over the past two years, HOPE collaborated with the ECDC in the creation of the key messages and communication materials included in the toolkit.
HOPE has joined the Joint Action on Antimicrobial Resistance and Healthcare Associated Infections (JAMRAI) which was launched on 1 September 2017. JAMRAI is a collaborative project built on existing works and initiatives by Member States as well as international organisations (OECD, ECDC, WHO Europe, OIE and FAO). INSERM (France) is responsible for overall coordination of the project, which involves 44 partners and 38 collaborating stakeholders. In March 2018, HOPE endorsed EPHA Joint Statement and Call to Action on AMR.
The own initiative report on "A European One Health Action Plan Against Antimicrobial Resistance" was adopted by the Environment, Public Health and Food Safety (ENVI) Committee of the European Parliament on 20 June 2018. The report stresses that the correct and prudent use of antimicrobials is essential to limiting the emergence of AMR and that developing national strategies to address AMR is essential.
On 15 November 2018, the European Commission implemented a new Eurobarometer on Antimicrobial Resistance.
Tackling AMR and the full implementation of the EU One Health Action Plan against AMR, have been identified as key health priorities of the 2019 – 2024 European Commission.
In June 2019, the Employment, Social Policy, Health and Consumer Affairs Council released its conclusions on the next steps towards making the EU a best practice region in combatting antimicrobial resistance.
In January 2019, HOPE joined the Stakeholder Network on Antimicrobial Resistance and signed the Roadmap for Action against AMR. On 19 February 2019, HOPE took part in the kick-off meeting of the MEP Interest Group on AMR.
On 28 February 2020, the Council released the outcomes of the Finnish Presidency questionnaire to the Member States on Antimicrobial Resistance. 25 of 28 Member States (89%) provided responses to the questionnaire. The outcomes present mainly the National Action Plan (NAPs) and some good practices. Member States pronounce themselves mostly in favour of a strengthening of forums enabling the exchange of information and good practices. They are also up for an intensification of exchanges with the European Medicines Agency (EMA).
On 5 October 2020, the MEP Interest Group on AMR (which was launched in February 2020) released a letter to European Commission Vice-President Schinas and Commissioner Kyriakides calling for the Pharmaceutical Strategy to integrate more provisions related to fighting AMR.
On 19 November 2020, following the online campaign for the European Antibiotic Awareness Day led by the ECDC, HOPE released a Position Paper on Antimicrobial Resistance structured around three axes: (1) Foster the One Health Approach and involve civil society stakeholders, (2) Put prevention at the core of Antimicrobial Resistance policies, (3) Promote the development of new antimicrobials.
EU-JAMRAI released in January 2021 policy briefs presenting concrete actions and recommendations developed by the joint action to fight antimicrobial resistance in human and animals:
– Appropriate use of antibiotics in a One Health perspective
– The need to develop core elements at the European level on antimicrobial stewardship (AMS) and infection prevention and control (IPC)
– The need to develop indicators and targets for AMR action plans in the EU
– The need for a reinforced AMR One Health Network
– The urgent need to foster research on infection prevention and control to improve health security
– Incentivizing antibiotic access and innovation
On 16 September 2021, the European Parliament Plenary voted on a resolution tabled by Martin Häusling (Greens/EFA, Germany) objecting to a Commission's delegated act on drug resistance. The act established criteria for the designation of antimicrobials to be reserved for the treatment of certain infections in humans and ban their use in animals to try to preserve their efficacy. Martin Häusling considered that the criteria were not stringent enough, and filed a motion calling for the Commission's proposal to be revised. Like CPME (Standing Committee of European Doctors) and other health stakeholders, HOPE reached out to MEPs on 14 September and urged them to support MEP Martin Häusling resolution against the Commission's proposal. However, the Häusling resolution was rejected – 204 votes for, 450 against and 32 abstentions – and he attributed the result to the "large-scale lobbying campaign" by farming stakeholders.
On 18 November 2021 the AMR Stakeholder Network launched a position paper endorsed by 18 organisations, including HOPE. This paper puts forward 6 recommendations for measures to combat AMR in the EU Pharmaceutical Strategy:
– Empower and bring together all health professionals.
– Explore new business models, better fit for the antimicrobial market and antimicrobial management.
– Reduce dependence on antibiotics through consumption targets, prevention activities, research into non-antibiotic options and practices.
– Strengthen institutions and clarify the role of Health Emergency Preparedness and Response Authority (HERA).
– Walk the talk on environmentally sustainable antibiotics.
– Explore the role of health promotion and prevention, and patient resilience as a strategy of prevention.
HOPE was invited to attend the EU AMR One-Health Network on 25 January 2022, a hybrid event online and in Brussels, chaired by the European Commission. This meeting was for the first time open to stakeholders from the AMR Stakeholder Network (coordinated by EPHA) which had the chance to present its work to the participants.
On 24 February 2022, the Commission opened a call for evidence open until 24 March 2022 for a proposal for a recommendation on antimicrobial resistance. This initiative aims to set concrete objectives and activities to strengthen Member States' action against AMR mainly in the area of public health, where the EU has only supporting and complementary competence.
On 8 March 2022, the AMR Stakeholder Network released a report on good practices to tackle AMR.
On 24 March 2022, released its HOPE answer to the European Commission's call for evidence on AMR and welcomed the initiative but stressed four essential aspects:
– Need for a coordinated approach: this initiative should complement a new EU One Health Acton Plan against AMR.
– Need to support hospitals operationally and financially to develop good practices against AMR such as Infection Prevention Committees of Stewardship teams.
– Need to identify and diffuse good practices among EU countries, such as target numbers for a rational antimicrobial use, vaccination planning, toolkits for healthcare professionals or sanitation procedures.
– Need for a set a binding measure related to pharmaceuticals (development of new antibiotics, Research and Development, pharmaceuticals in the environment etc). 
Other Resources:
WHO course 'Antimicrobial Stewardship: A competency-based approach'