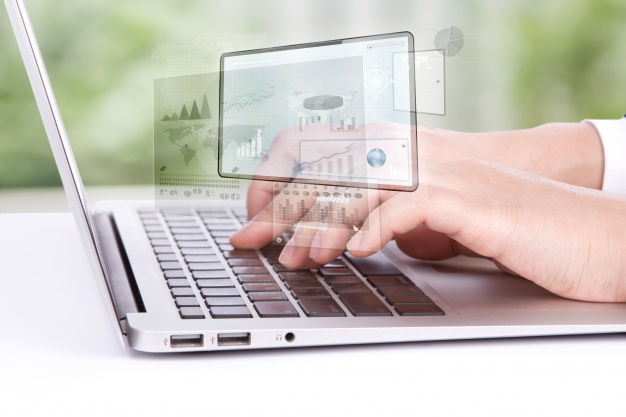 European health data space
The electronic cross-border health service, also called European health data space, is an infrastructure ensuring the continuity of care for European citizens while they are travelling abroad in the EU. This gives EU countries the possibility to exchange health data in a secure, efficient and interoperable way.
The following two electronic cross-border health services are currently progressively introduced in all EU countries:
ePrescription (and eDispensation) allows EU citizens to obtain their medication in a pharmacy located in another EU country, thanks to the online transfer of their electronic prescription from their country of residence where they are affiliated, to their country of travel.

Patient Summary provides information on important health related aspects such as allergies, current medication, previous illness, surgeries, etc. It is part of a larger collection of health data called Electronic Health Record. The digital Patient Summary is meant to provide doctors with essential information in their own language concerning the patient, when the patient comes from another EU country and there may be a linguistic barrier. On a longer term, not only the basic medical information of the Patient Summary, but the full Electronic Health Record should become available across the EU.
The exchange of ePrescriptions and Patient Summaries is open to all the Member States. Both ePrescriptions and Patient Summaries can be exchanged between EU countries thanks to the new eHealth Digital Service Infrastructure (eHDSI), which is implemented by the Commission and the Member States through the Connecting Europe Facility (CEF) Programme.
In 2018, the European eHealth Digital Service Infrastructure started operating, sharing patient summaries and e-prescriptions in a safe way across borders. The first exchanges took place between Estonia and Finland in January 2019.
On 25 April 2018, the Commission released a Communication on enabling the digital transformation of health and care in the Digital Single Market; empowering citizens and building a healthier society.
In response to this Communication, HOPE released a Position Paper in which it advocated that there is a need for further EU action in this area but that the Commission Communication does not bring a clear added-value. Its one-fits-all approach, its lack of clarity regarding the sharing of health data or the concrete means that could be set to mobilise resources for eHealth cooperation and the limited representativeness of the survey it is based on are many elements that leave room for improvement.
In February 2019, the European Commission adopted a Recommendation on a European Electronic Health Record exchange format. The Recommendation supports the digital transformation of health and care in the EU by seeking to unlock the flow of health data across borders. Enabling citizens to securely access and share their health data across borders is one of the priorities of the Communication on enabling the digital transformation of health and care in the Digital Single Market.
By 2025, both services will be gradually implemented in 25 EU countries: Austria, Belgium, Croatia, Cyprus, Czech Republic, Estonia, Finland, France, Germany, Greece, Hungary, Ireland, Italy, Lithuania, Luxembourg, Malta, the Netherlands, Poland, Portugal, Slovenia, Spain, Sweden, Slovakia, Latvia, and Bulgaria.
In her State of the Union address on 16 September 2020 before the European Parliament, European Commission President von der Leyen announced a new legislative proposal to create a European health data space.
On 23 December 2020, the European Commission launched a new Roadmap, open for feedback until 3 February 2021, on 'Digital health data and services – the European data space'. According to the European Commission, the European Health Data Space (EHDS) aims at making the most of the potential of digital health to provide high-quality healthcare and reduce inequalities. It should promote access to health data for research and innovation on new preventive strategies, as well as on diagnosis and treatment of diseases to improve health outcomes, while ensuring that citizens have control over their own personal data. This initiative is part of the Commission Work Programme for 2021.