Quality and Safety Network Webinar: The National Safety Programme in the Netherlands
26 January - 3:00 am

-

4:00 pm

CET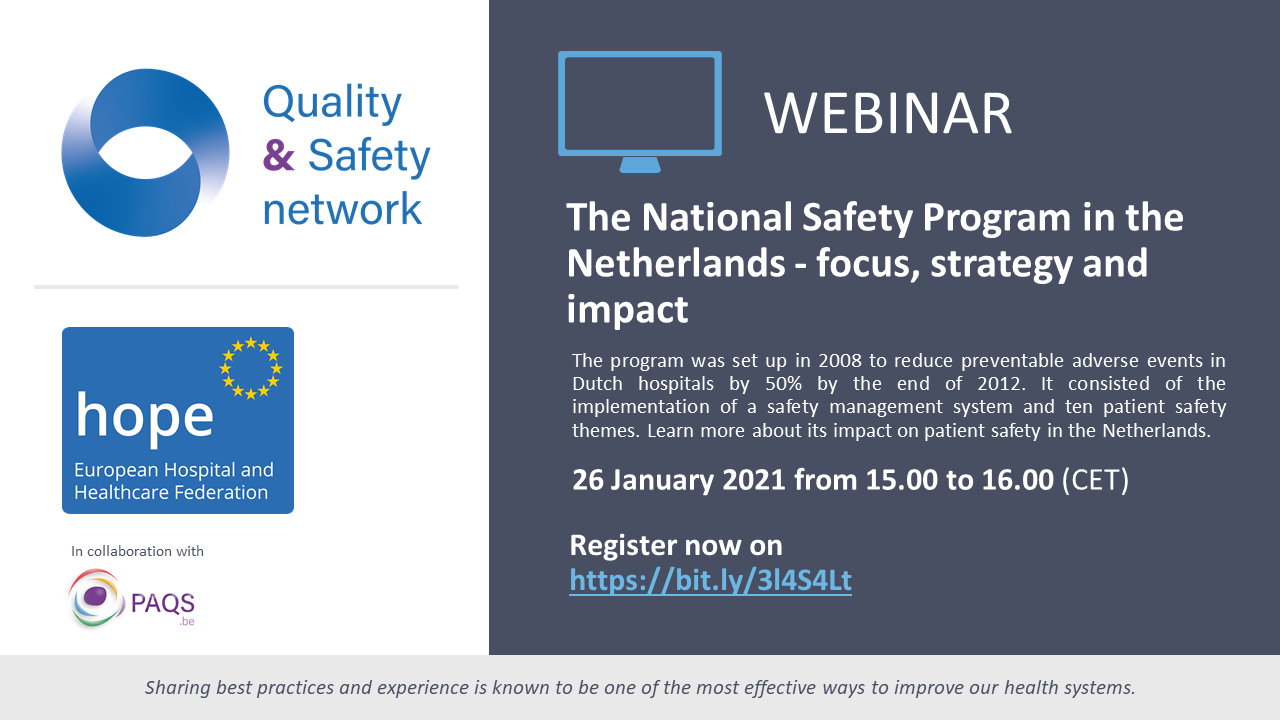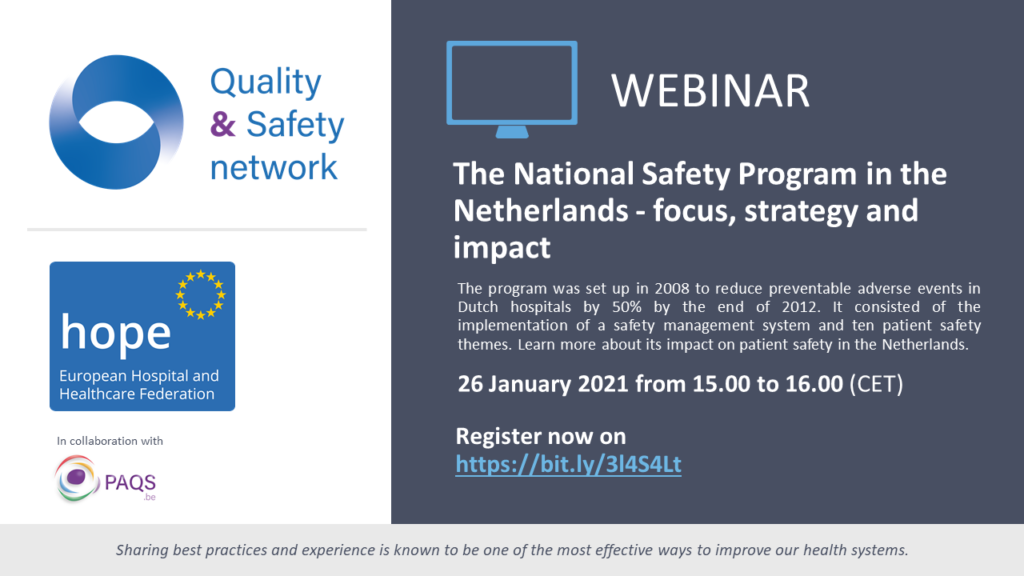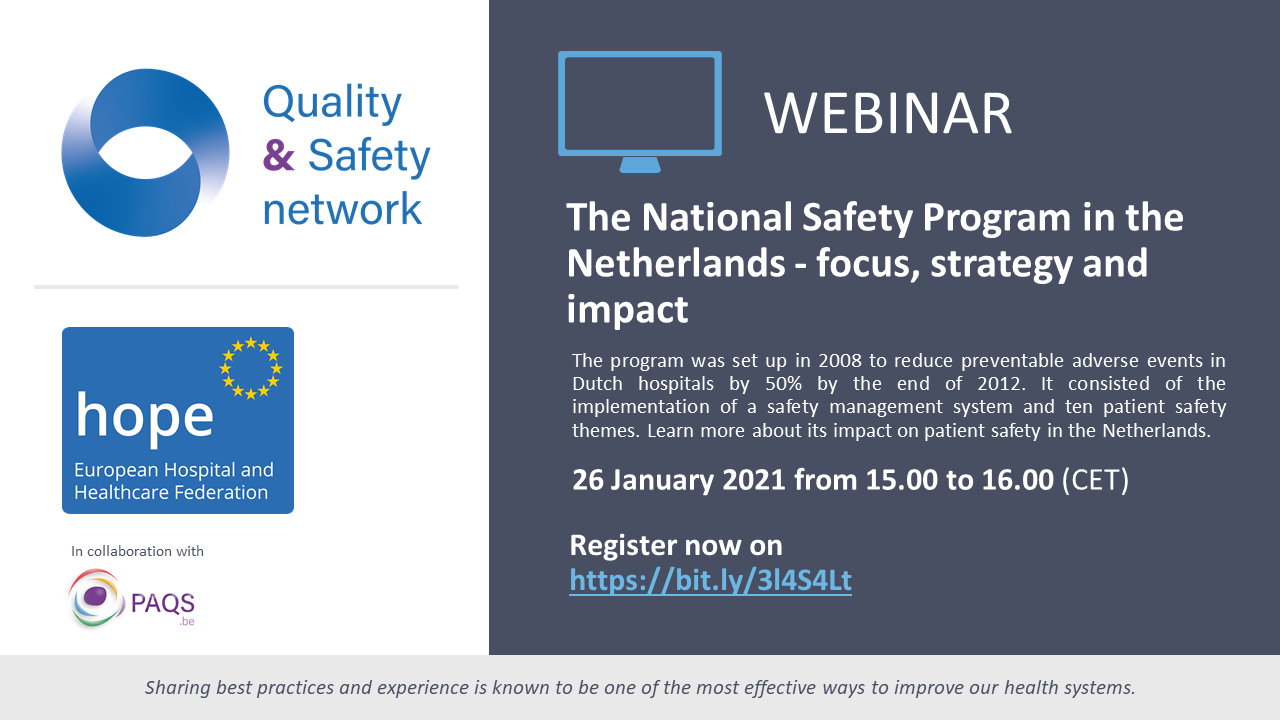 The next Quality and Safety Network webinar scheduled on 26 January at 15.00 CET will describe the Dutch Hospital Patient Safety Programme, it is co-hosted by HOPE and PAQS asbl. 
The National Safety Programme in the Netherlands was set up in 2008 to reduce preventable adverse events in Dutch hospitals by 50% by the end of 2012. The Safety Programme consisted of (1) the implementation of a safety management system and, (2) ten patient safety themes. For each patient safety theme clinical guidelines were developed. Hospitals were given 5 years to implement these guidelines. The implementation of the programme was evaluated in 2013 and 2016.
The webinar will focus on the National Safety Programme in the Netherlands: the focus, strategy and its impact on patient safety in the Netherlands to date.
The objectives of the webinar are to:
– Present the Dutch Hospital Patient Safety Programme
– Describe the implementation and results of the Dutch Hospital Patient Safety Programme
– Describe ongoing impact of the Dutch Hospital Patient Safety Programme
Speaker :
– Prof.dr. Cordula Wagner- professor Patient Safety at Amsterdam UMC and director of Nivel
– Steffie van Schoten, PhD- senior researcher quality and safety in healthcare, department of Public and Occupational Health at Amsterdam UMC