EURORDIS Black Pearl Awards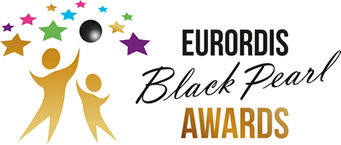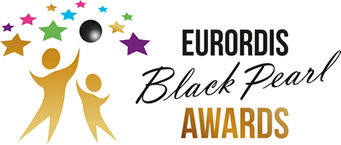 The EURORDIS Black Pearl Awards is an annual awards ceremony that takes place every February to celebrate advancements in the rare disease field. Since 2012, EURORDIS-Rare Diseases Europe has organised this event to recognise the major achievements and outstanding commitment of patient advocates, patient organisations, policy makers, scientists, companies and media who strive to make a difference for the rare disease community.
In 2021, participants will take a moment to reflect upon the far-reaching impact this event has had on the community over the past years with our 10th anniversary special online edition taking place on Wednesday, 24 February 2021. Registration for the event will be open soon.
Rare Disease Day is a EURORDIS initiative to raise awareness about rare diseases and their impact on patients' lives. Over the past 13 years, Rare Disease Day has become an internationally recognised awareness-raising campaign with events taking place in over 100 countries and regions, uniting millions of people living with a rare disease worldwide. The EURORDIS Black Pearl Awards is the official EURORDIS event for Rare Disease Day and takes place in February to mark the occasion.
Registration for the event is now open here!
****
Photo submissions for the Photo Award 2021 are now open, until 31 January 2021 (here). The EURORDIS Photo Award is an opportunity to visually express what it means to live with a rare disease and to share your story with the rare disease community and beyond.
The contest is open to all nationalities, ages and diseases. Last year hundreds of people from more than 30 different countries around the world submitted a photo, each reflecting the drive of people living with a rare disease worldwide. In these challenging times, do you have a photograph that captures life with a rare disease during the COVID-19 pandemic? Perhaps you have the perfect picture already, or perhaps you haven't taken it yet. Either way, don't forget to fill in the form below to submit it! Once your photo has been approved, it will appear in the Gallery. From all who enter, five finalists will be chosen by the award-winning photographer Marcus Bleasdale.
On-line voting – starting on 11 February – will determine the winner on the night of the EURORDIS Black Pearl Awards, on 24 February 2021. The three finalists with the most votes will each receive a Prize.