Capturing the patients' voices on patient safety
14 December 2021 - 3:00 pm

-

4:00 pm

CET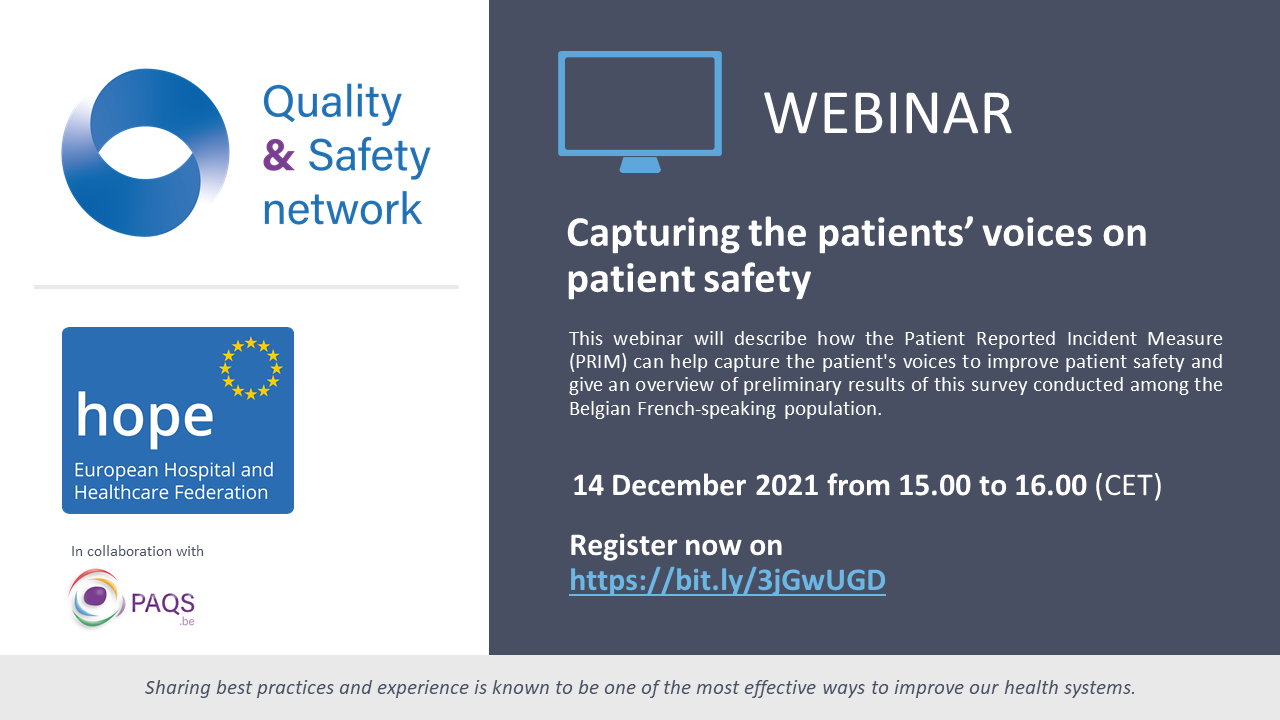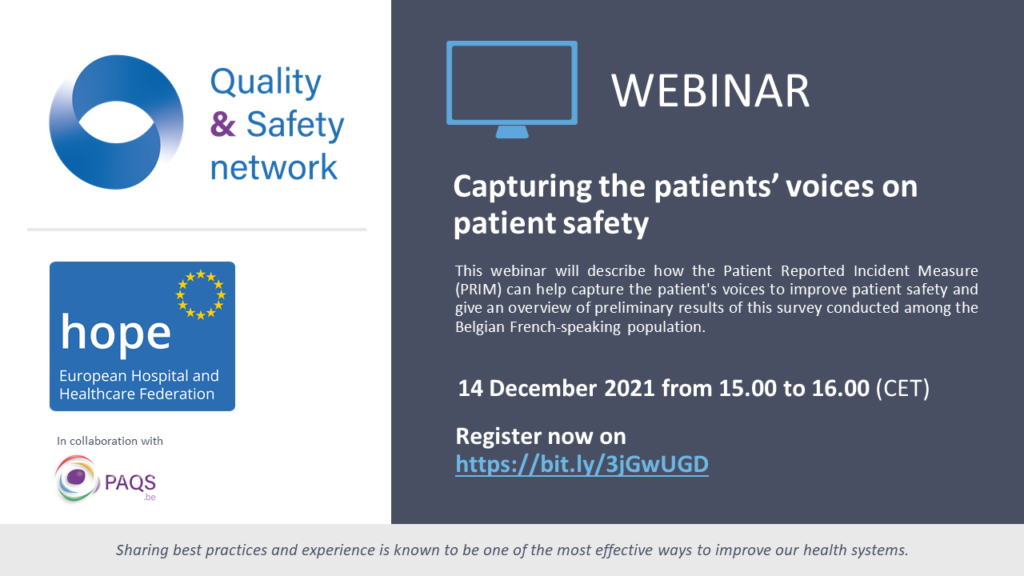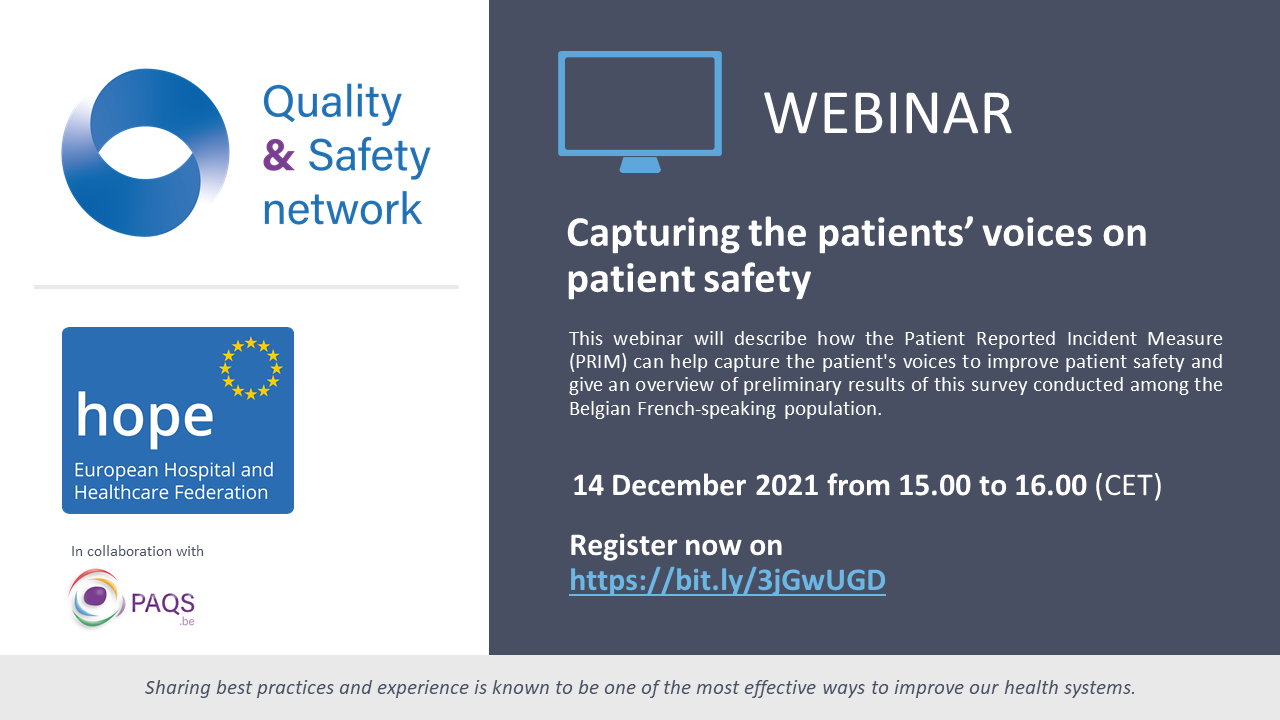 On 14 December 2021, HOPE and PAQS organised the 10th Quality and Safety Network webinar. Quentin Schoonvaere presented a capture of patients' vision on the quality of care with a focus on Belgium.
The webinar started by stating that there is a paradox in Belgium: if quality of care is seen as good by patients (first country in Europe), there is also a reported risk of harm by care. A hypothesis was presented: patients believe that they can trust the health system in managing the patient safety issue. The healthcare system must provide safe care and therefore patients should not assume a role in their own safety. The webinar described how the Patient Reported Incident Measure (PRIM) can help capture the patients' voices to improve patient safety and give an overview of preliminary results of this survey conducted among the Belgian-French speaking population. The tool used was developed by the OECD and translated in French by PAQS.
The conclusions presented at the end of the webinar show that involving patients in their own safety is possible and that literature shows evidence on the matter. PRIM and other patient engagement initiatives can be used to raise awareness among patients. This awareness must be carried at the two levels: patients, as they have an important role to play in improving their safety, and professionals, as they understand the importance of treating patients as partners in a strategy to improve patient safety.