19th International Conference on Integrated Care
1 April 2019

-

3 April 2019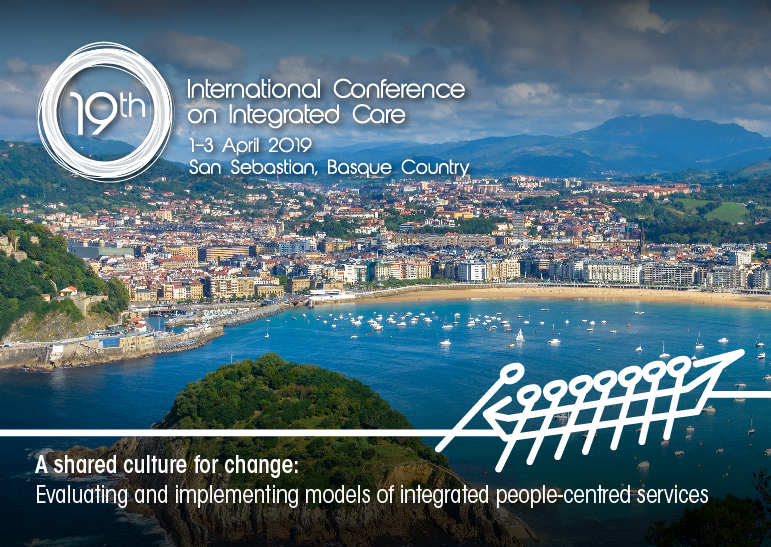 HOPE joins the organisation of the 19th International Conference on Integrated Care which will take place in San Sebastian, the Basque Region, from 1-3 April 2019.
The overarching theme of the 19th International Conference is 'Evaluating and implement models of integrated people-centred services', and will specifically focus on the areas of:
-Integrated health and social care for people at home
-Engaging and empowering people and communities to become equal partners in care
-Creating shared cultures, norms and values across organisations, professionals and people
-Building a stronger integrated primary care
-Models of care for people
-Defining measures and outcomes that matter to people
-Impact of Digital Health
Call for abstracts:
If you would like to showcase your research or project at the conference in the form a workshop (60 or 90 mins), oral presentation (20 mins), oral poster (inc 5 minutes PowerPoint presentation) or display only poster (no presentation time), please follow the steps outlined below. Papers can be received in English and Spanish and translation will be available at the conference. Deadline for abstract submissions: Friday, 28 September.
Note: Special consideration is given to papers that can demonstrate active people involvement in either or all of design, implementation and evaluation.
All accepted abstracts will be published in the International Journal for Integrated Care.
Please note the following:
-An Earlybird discount is available to everyone until 31 October offering 10% reduction on all rates
-Enter the code PARTNER and you will receive 10% discount on all rates (including the Earlybird) – total 20% discount until 30 September
-Special subsidised rates are available for Spanish delegates, delegates from LMI countries and students studying full or part-time in the field of integrated care
-Discounted rates for hotel accommodation have been negotiated and full details are available during the registration process
-A full list of rates is available to view in the registration section of the conference webpage
–Conference translation service will be provided in Spanish and English
If you have any questions relating to the registration process please contact Irati at tisa-congresos@tisasa.es
For more information on the conference please visit www.integratedcarefoundation.org/ICIC19 or follow on twitter @IFICinfo #ICIC19 #integratedcare