Quality & safety in Denmark: 7 years after the end of accreditation
31 January - 3:00 pm

-

4:00 pm

CET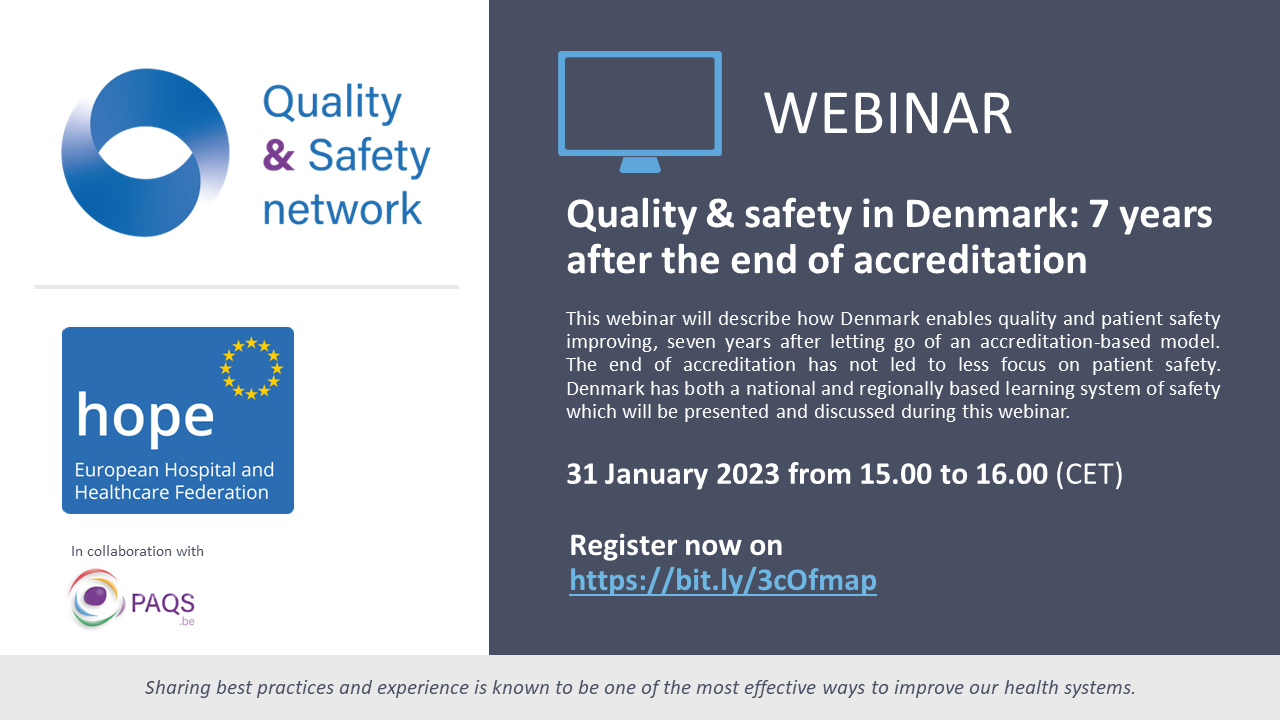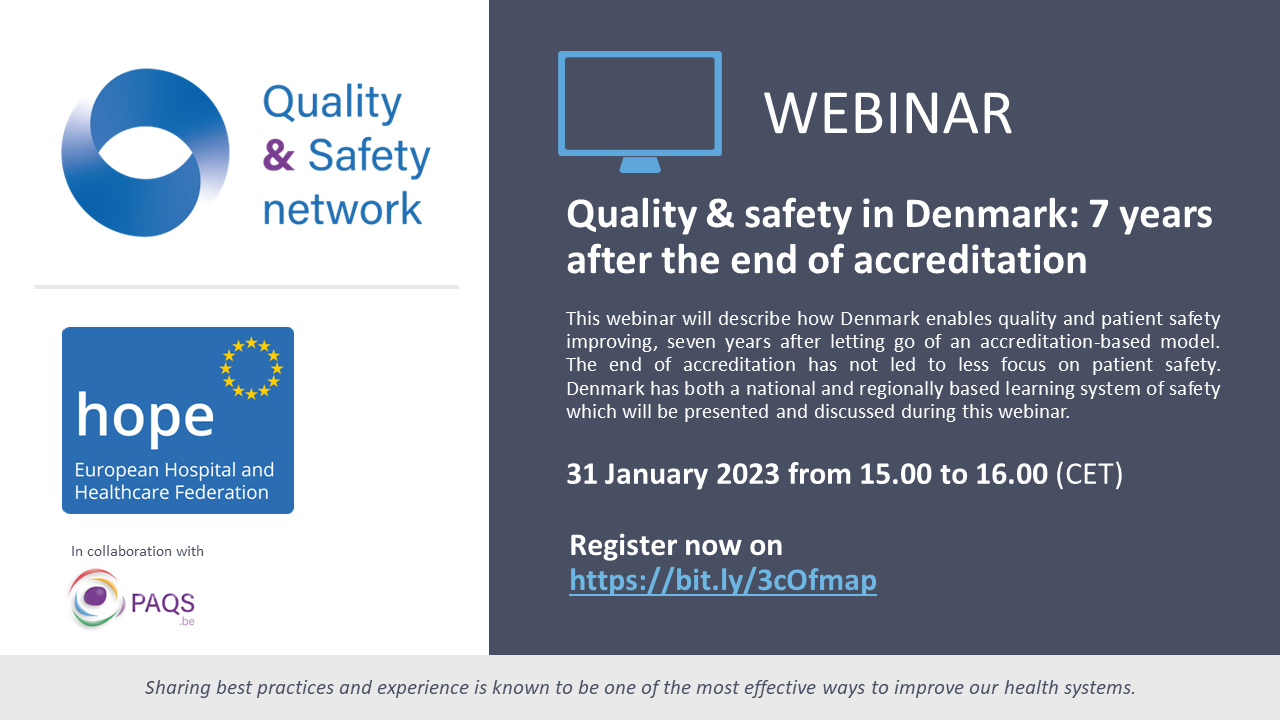 The next webinar scheduled on 31 January 2023 at 15.00 CET will present the Danish experience of improving quality and patient safety since 2015.
In 2015 Denmark abandoned the "Danish model of Quality" which was based on accreditation standards. Instead, a new programme was introduced with the goal to support a culture of continuously databased learning. Three tools were to underpin the cultural change: 1) An educational programme for top leaders from both hospitals and the primary care of the municipalities 2) A set-up for clinical collaboratives to improve quality in specific areas 3) 8 national goals monitoring quality in the hospitals. All three tools are under development – especially going towards more collaboration between secondary and primary care.
The end of accreditation has not led to less focus on patient safety. Denmark has both a national and regionally based learning system of safety. Which will be unfolded in the presentation.
Another key development in the cultural change has been establishing a new model for working with quality improvement in general practice. In 2018 GP's could choose to be a part of a GP-quality-cluster (10-40 doctors in each cluster) instead of undergoing accreditation. By the end of November 2019, 98% of all GP's were part of a cluster. The purpose of the clusters is to discuss clinically relevant themes of their own choice, based on descriptive data from their own GP practices. This model is currently being implemented on practicing physiotherapists, chiropractors etc. Resulting in the Danish Accreditation Institute now being closed.
The objectives of the webinar are to:
– Present how Denmark enables quality improvement without accreditation
– Present the patient safety and learning system in Denmark
– Present the cluster-based improvement model for general practices
– Discuss the results
Speakers:
– Erik Jylling, Executive Vice President of Health Politics at Danish Regions (Umbrella organisation of the five regions of Denmark)
– Inge Kristensen, Chief Executive Danish Society for Patient Safety