Quality management system as a basis for patient safety in Estonia
12 October - 3:00 pm

-

4:00 pm

CEST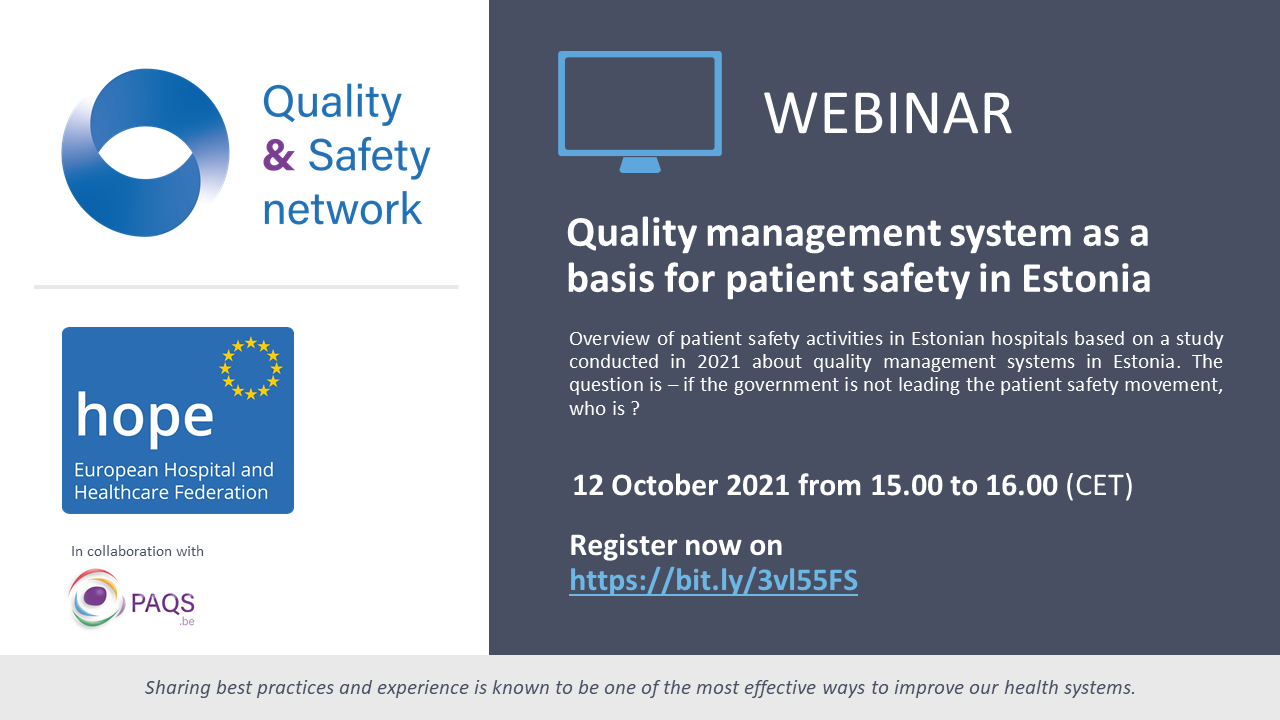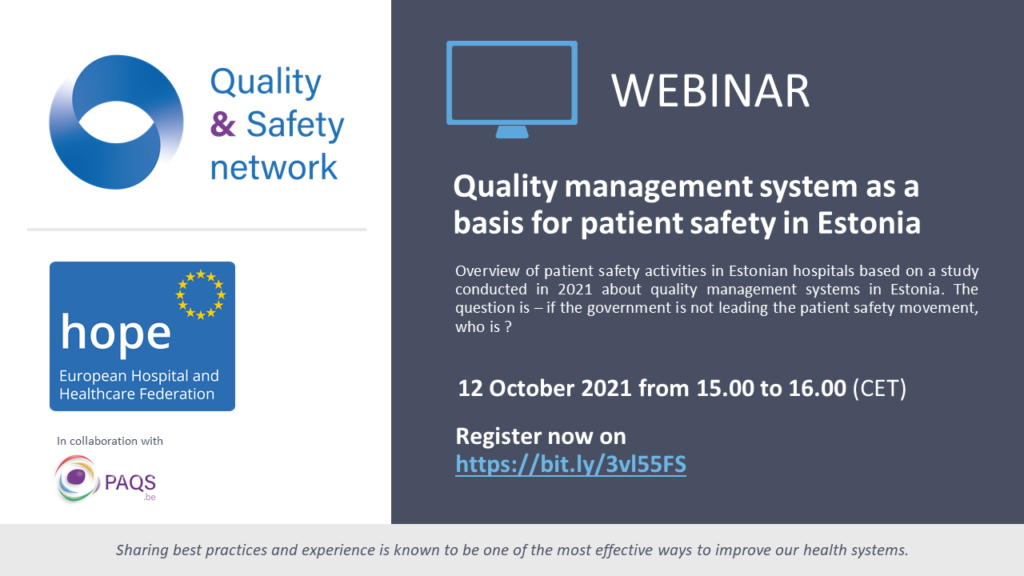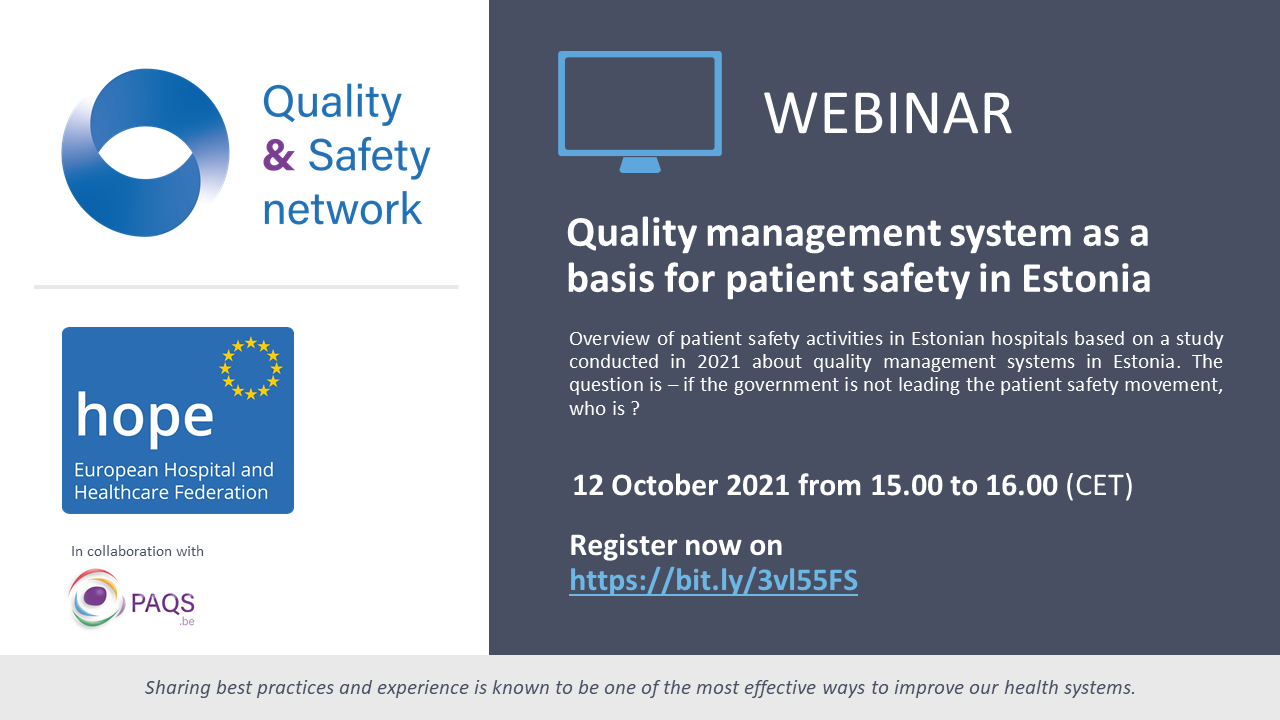 Quality management system as a basis for patient safety in Estonia
The next webinar scheduled on 12 October at 15.00 CET will describe the quality management system as a basis for patient safety in Estonia.
It will consist in an overview of patient safety activities in Estonian hospitals based on a study conducted in 2021 about quality management systems in Estonia. The question is – if the government is not leading the patient safety movement, who is ?
The objectives of the webinar are to :
 – To present how Estonia builds a quality management system in hospitals
 – To discover how patient safety is seen as a system's dimension;
 – To describe the co-operation between hospitals.
Speaker :
Teele Orgse, Chief Quality Officer, MD, Pärnu Hospital