Portuguese Patient Safety Culture Assessment: Lessons learned
15 June 2021 - 3:00 pm

-

4:00 pm

CEST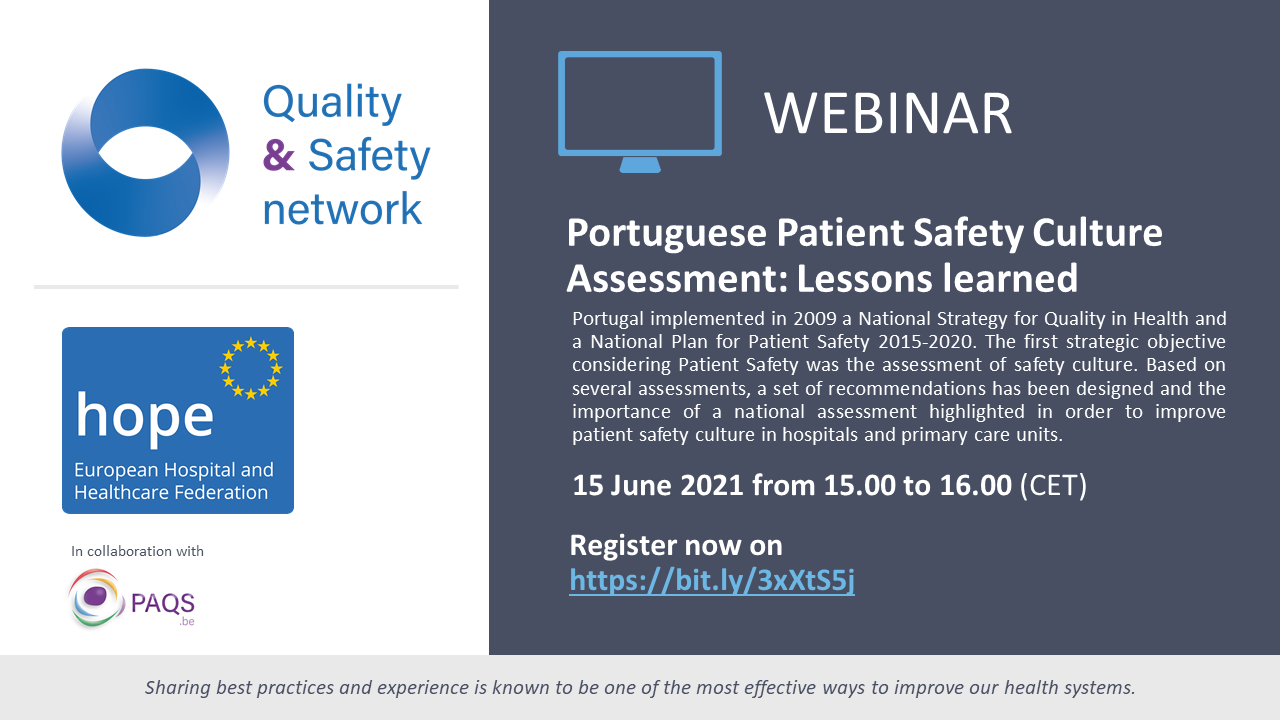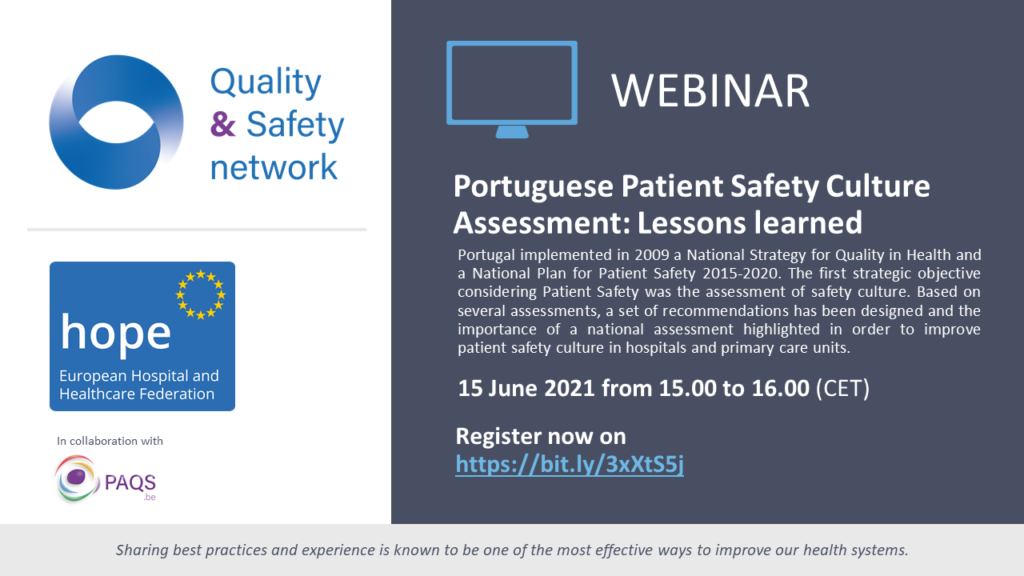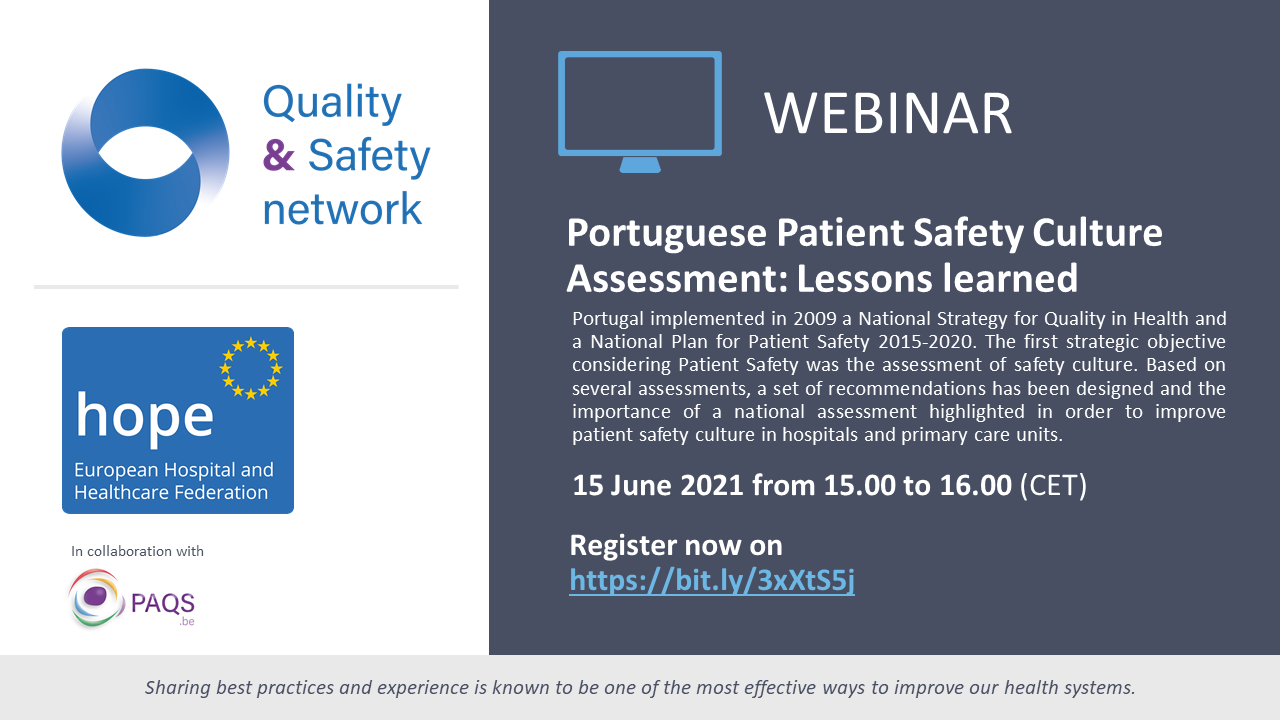 Portuguese Patient Safety Culture Assessment: Lessons learned
On 15 June 2021, HOPE co-hosted with PAQS (Plateforme pour l'Amélioration continue de la Qualité des soins et de la Sécurité des patients) the eighth webinar of the Quality & Safety Network series. Margarida Eiras, Executive Board Member of the Portuguese Association for Hospital Development (APDH) presented the lessons learned from the Portuguese Patient Safety Culture Assessment.
Upon recommendations from the Council of the European Union and the World Health Organization (WHO), Portugal implemented in 2009 by a ministerial decision a National Strategy for Quality in Health (NSQH) as well as a National Patient Safety Plan (NPSP) 2015-2020, thus making patient safety a priority and safety culture the first strategic objective. Since 2014, to ensure the implementation of these instruments, two surveys have been undertaken at national level by the Directorate General of Health (DGS), through its Department of Quality in Health in collaboration with the Portuguese Association for Hospital Development (APDH). They were conducted every two years to encourage hospitals and primary care units to improve their patient safety culture and to use these data for improving their knowledge.
The two surveys, namely the Hospital Survey of Patient Safety Culture (HSPSC) and the Medical Office Survey on Patient Safety Culture (MOSPSC), have both involved a questionnaire and a number of items to measure defined dimensions of the patient safety culture (e.g. 'Teamwork', 'Overall Perceptions of patient safety', 'Staff Training', 'Communication Openness') performed in hospitals and in primary care units. While public hospitals were obliged to realise the assessments of the patient safety culture, it was based on voluntary participation of the private sector. Based on the analysis of the survey responses in Portugal, a set of recommendations and proposals was designed for priority improvement actions in order to comply with the NPSP.
To conclude, Margarida Eiras stressed the importance of assessing the national safety culture in the long term to improve patient safety culture in hospitals and in primary care units and to guarantee the implementation of robust processes on patient safety and quality level. Next steps include a new NPSP which is currently being prepared. Moreover, an evaluation of long-term care was initiated.