Portuguese Patient Safety Culture Assessment: Lessons learned
15 June - 3:00 pm

-

4:00 pm

CEST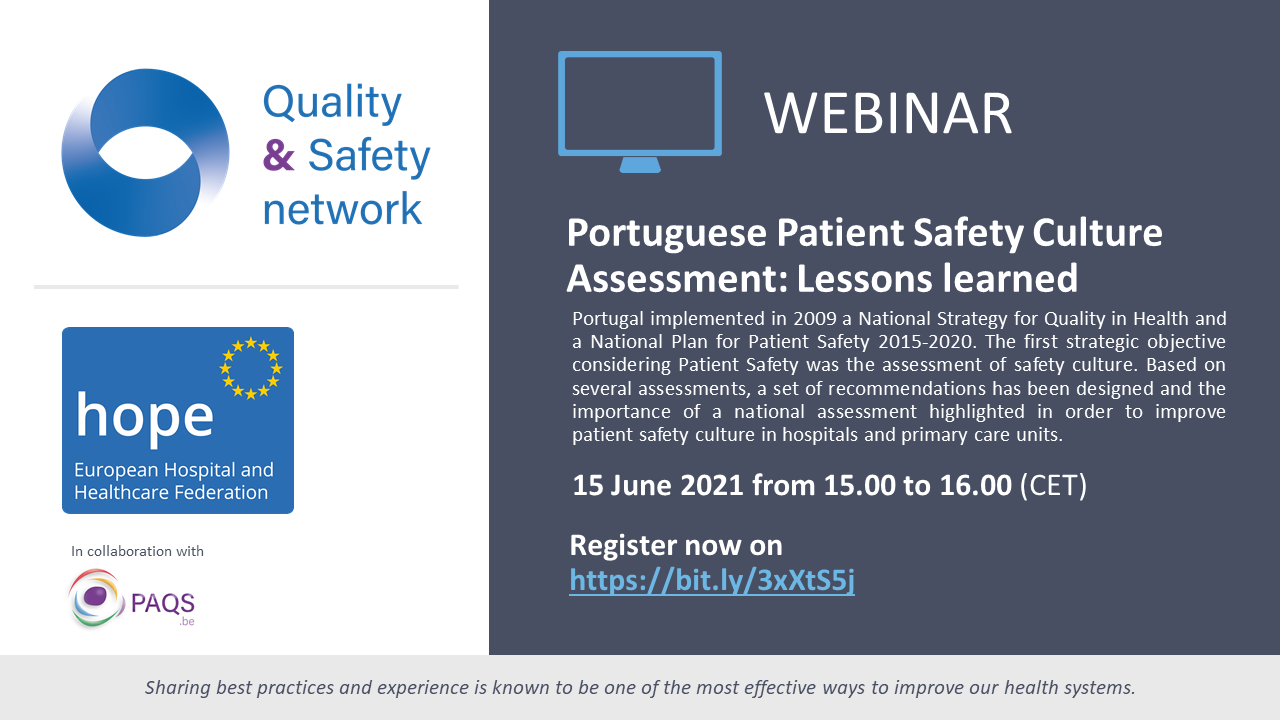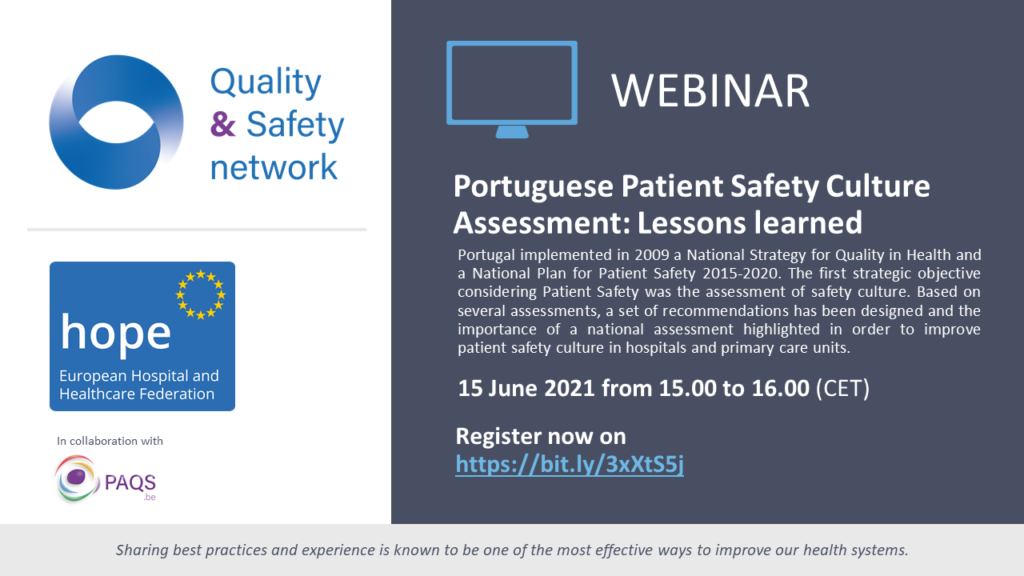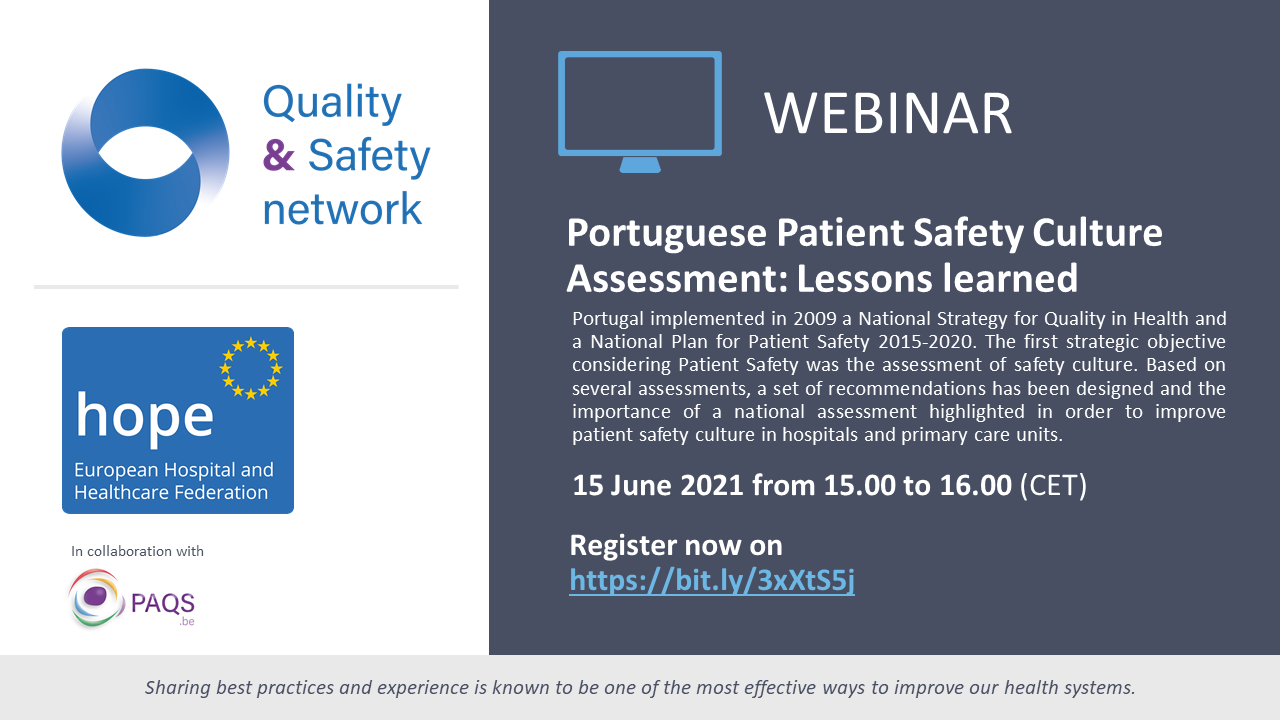 Portuguese Patient Safety Culture Assessment: Lessons learned
The next webinar scheduled on 15 June at 15.00 CET will describe the lessons learned of the Portuguese Patient Safety Culture Assessment.
It is, more than ever, internationally recognised that patient safety is a public health priority and a critical component for the quality of health care. Alongside this assumption, the development of a safety culture in health care is essential for preventing errors and improving the quality of health care in general.
In view of this intent, Portugal implemented in 2009 a National Strategy for Quality in Health and a National Plan for Patient Safety 2015-2020, considering Patient Safety as a priority and the enhancement of safety culture its first strategic objective. As result, to assess patient safety culture at national level, were implemented two Portuguese adapted versions of the Hospital Survey on Patient Safety Culture (in 2014) and of the Medical Office Survey on Patient Safety Culture (in 2015) developed by the AHRQ. Since then, occurred six safety culture assessments, three in hospitals units (in 2014, 2016 and 2018) and other three in primary care units (in 2015, 2017 and 2019). 
This assessment have allowed designing a set of recommendations for priority improvement actions in order to comply with the NPPS 2015-2020. Also highlighted the importance of a national safety culture assessment in a long term to improve patient safety culture in hospitals and primary care units. 
The objectives of the webinar are :
 – To present the Portuguese findings (progressive analysis) regarding the national Patient Safety Culture Assessment performed in hospital and primary care units
 – To discuss the learning opportunities to improve the Patient Safety Culture in health care organisations
Speaker :
Margarida Eiras, Executive Board Member of the Portuguese Association for Hospital Development – APDH