Quality and Safety Network Webinar: Development of Regional Strategy for Patient Safety improvement
6 October - 3:00 pm

-

4:00 pm

CEST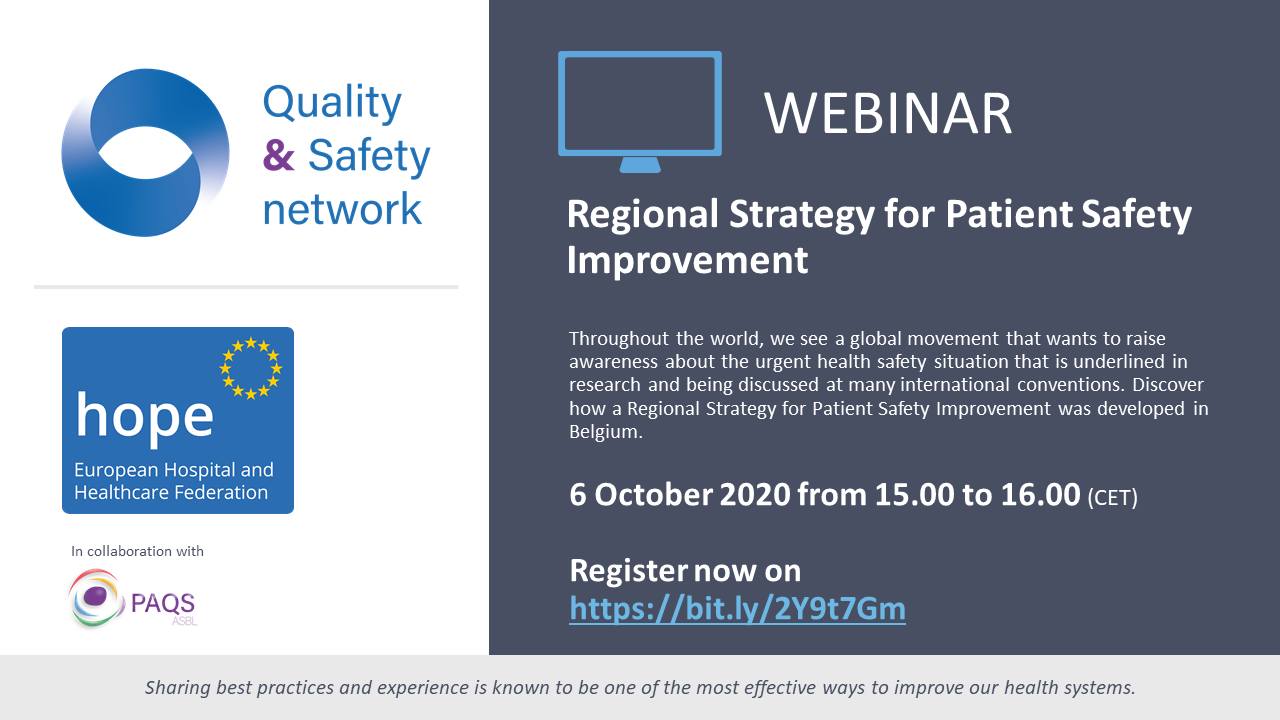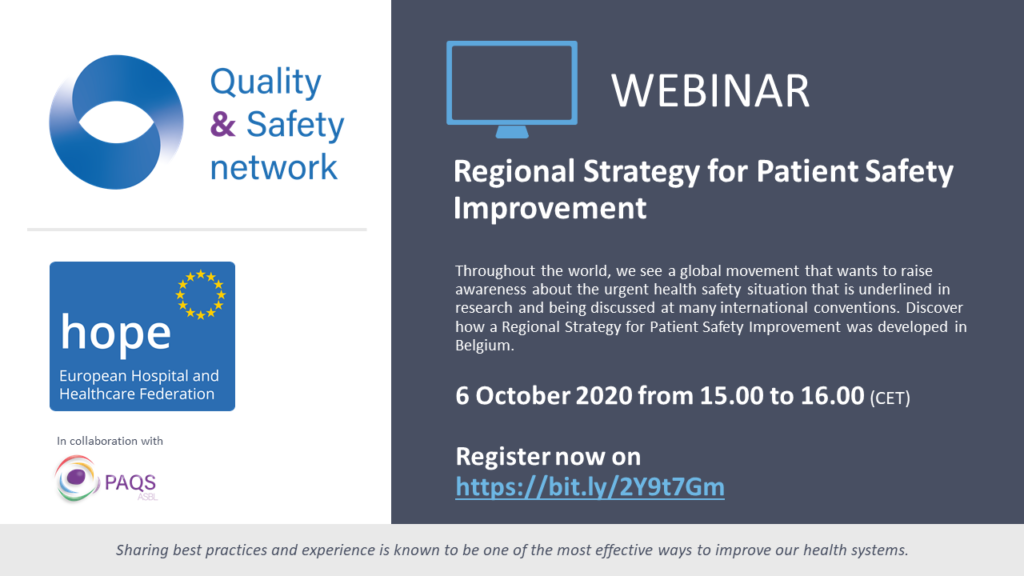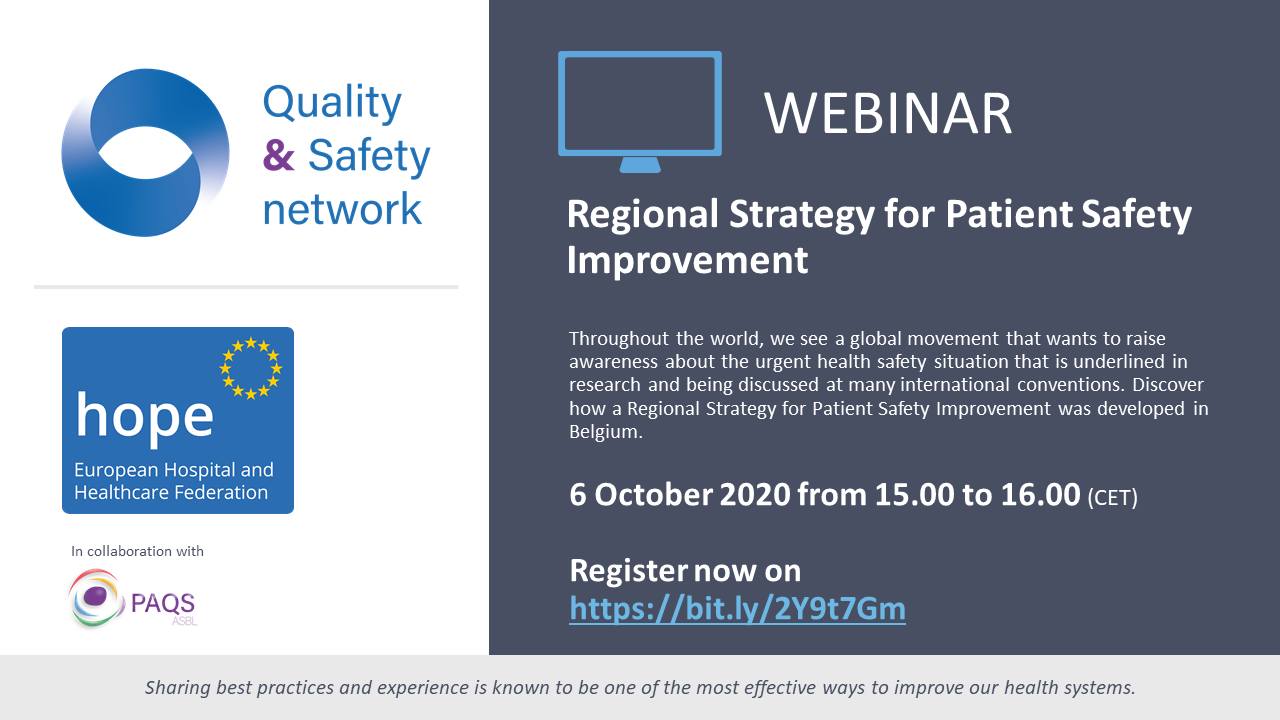 The next Quality and Safety Network webinar organised by HOPE and PAQS asbl scheduled on 6 October at 15.00 CET will describe the developments of a Regional Strategy for Patient safety improvement. 
Throughout the world, we see a global movement that wants to raise awareness about the urgent health safety situation that is underlined in research and being discussed at many international conventions. Major international organisations, such as the OECD, WHO and the World Bank, have also (re)emphasised this issue. An OECD report from March 2017 defines a hard reality: in OECD countries, on average, an adverse event will occur for 10% of hospital admissions.
Therefore, many countries have decided to work on this issue by developing national and regional strategies for patient safety improvement. This is the case, for example, in Switzerland, England, France, Belgium, the United States and Canada. The next webinar of the Quality & Safety network will focus on an ongoing initiative in Belgium.
The objectives of the webinar are to:
– Underline the importance of patient safety improvement strategies at regional level
– Present how a Regional Strategy for Patient Safety Improvement was developed
Speaker :
– Denis Herbaux, CEO, PAQS asbl